Bill Willingham wrapped up his 150-issue epic Fables back in 2015, shortly after the series spawned the much loved videogame prequel spinoff The Wolf Among Us. The series was optioned as a television series for NBC back in 2005, picked up by ABC then abandoned, with many speculating the later series Once Upon A Time replaced the project. DC has shown a little love for Fables in recent years, despite cancelling an 'absolute' edition line of collected editions in 2020, in favour of cheaper, standard sized compendium paperbacks. The series of compendiums is spread across four volumes and very much in print, unlike the original trade paperbacks and highly sought after deluxe editions. A second series of The Wolf Among Us is in active development by the new Telltale Games company, headed by LCG Entertainment, which emerged after the fallout of the original company imploded in late 2018.
Fables tells the intertwining stories of Fabletown's inhabitants, various characters from real world fairy tales and folklore, who refer to themselves as "Fables".  Fabletown is a secret town-within-a-city in contemporary New York, that humans ("Mundies") are unaware of, set in. The Fables formed this fantastical community centuries ago, after their Homelands was conquered by "The Adversary". Bigby, the "Big Bad Wolf", stars as Fabletown's detective, with Snow White serving as deputy mayor.
Fables is widely considered one of the standouts of Vertigo Comics, showcasing gritty storytelling with familiar characters against an urban fantasy backdrop. The Wolf Among Us is widely regarded as being the pinnacle of Telltale Games' catalogue.
Fables continuation
First up in our coverage of the new Fables revival is the continuation of the original series, carrying on directly from where the run ended. The new run, a concise 12-issue maxiseries, will run from issue #151 and coincide with the 20th anniversary of Fables, starting in May of 2022. The series will reunite original Fables writer Bill Willingham with frequent collaborator Mark Buckingham, with Steve Leialoha inking the title, colours by Lee Loughridge and letters by Todd Klein. The new series, previously published under the now defunct Vertigo imprint, will be published under DC Black Label and the first storyline is to be titled, fittingly, The Black Forest.
"We introduce a great new character and catch up with many of our most beloved characters from the previous issues. Mark Buckingham has agreed to draw all twelve issues of this tale and I believe he's doing the best work of his career. Yes, I know I've said that several times before, but can I help it if he keeps getting better and better?" – Bill Willingham, writer and creator of Fables.
Batman Vs. Bigby! A Wolf in Gotham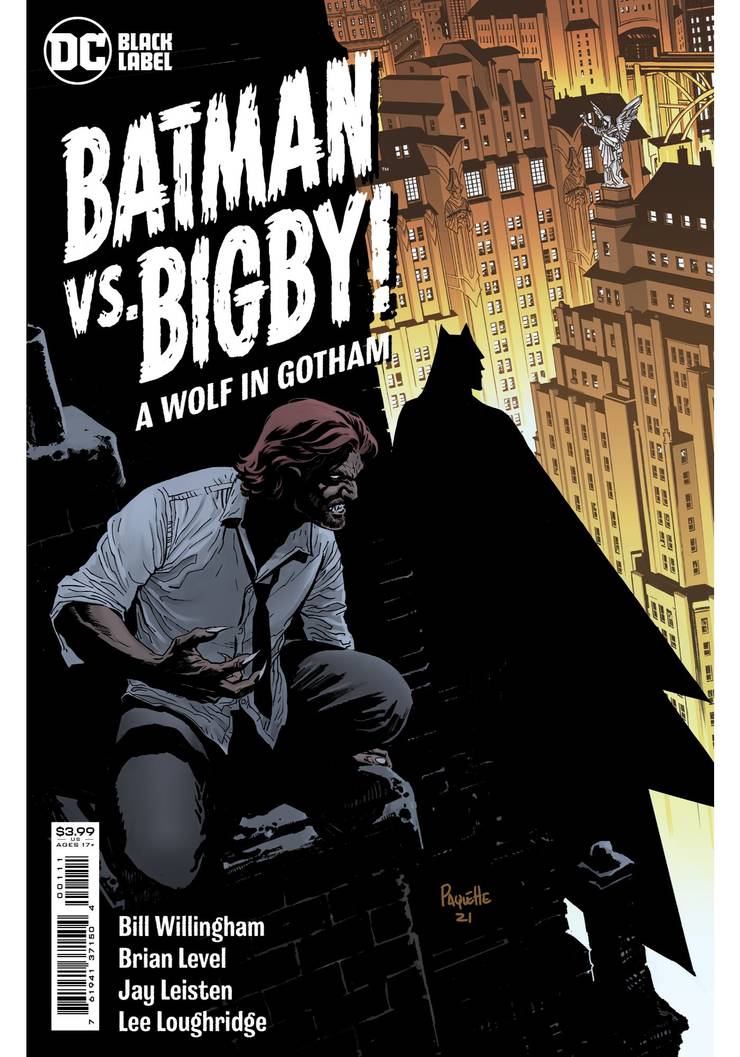 Coming sooner than the Fables revival is a crossover between Batman and Fables' Bigby, hitting comic book retailers in September this year. Fables has always existed as its own entity and never crossed into the main DC universe, or any other universe, until now. Willingham stated in a press release that he's wanted to do a Batman and Bigby crossover since the very beginning of Fables, back in 2002. With Batman being a detective in the dark and gritty Gotham City, and Bigby being a detective in the dark and gritty Fabletown within New York City, could the series work? Batman has been very much grounded in recent years, with Tom King's run portraying the Dark Knight as fighting his inner demons more than big, bombastic supervillains. Fables is a world of twisted fairy tales and obviously actual fables, in some ways the pair seem an obvious fit but they are from entirely different worlds. Skip to the bottom of this page for a preview of #1, of the six issue mini-series.
"I've wanted to do this since the very first year of Fables. Why? Because Batman is a detective, and Bigby is a detective, and I love a well-crafted story crossing over characters from two different fictional worlds. It's automatically a fish-out-of-water story for at least one of the main characters, and that sort of story always works. Plus, I knew from the very beginning of Fables that my fictional universe would allow for many ways to get Bigby Wolf into the DCU and Gotham City. Even though those cosmic story structures wouldn't be introduced in the Fables books for a year or more, they were baked in from the very beginning." – Bill Willingham, writer and creator of Fables.
Cursemas, Christmas one shot
Finally, Willingham is penning an upcoming 48-page standalone one-shot special, titled Cursemas. The one off special will feature some members of the Justice League. We are hoping for the likes of Constantine or Swamp Thing making an appearance as they seem a natural fit with the Fables universe, but very little is currently known about the special issue. At the time of writing, no date has been announced, but we think it's a safe bet that it'll hit retailers by Christmas this year.
Preview of Batman Vs. Bigby! A Wolf in Gotham #1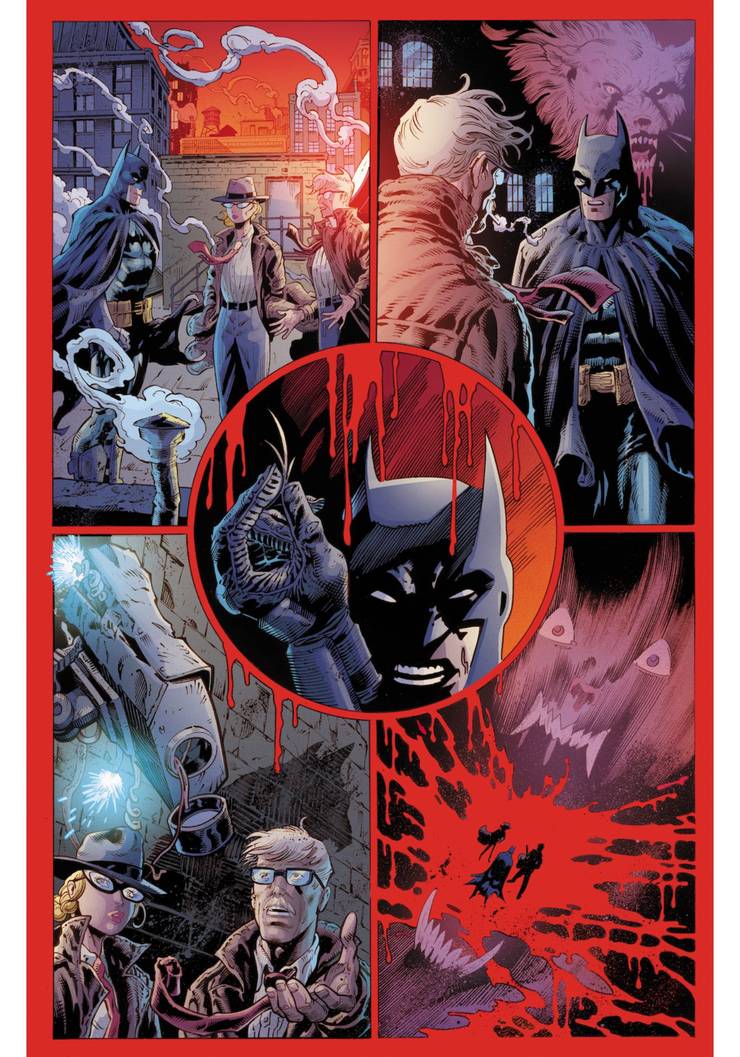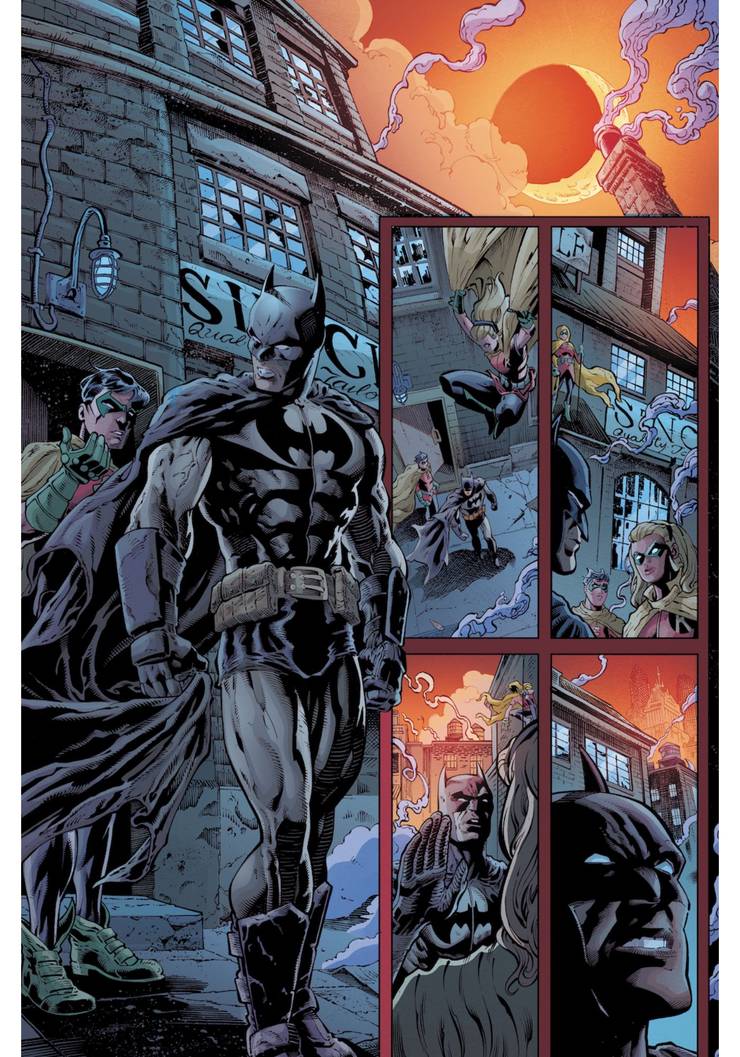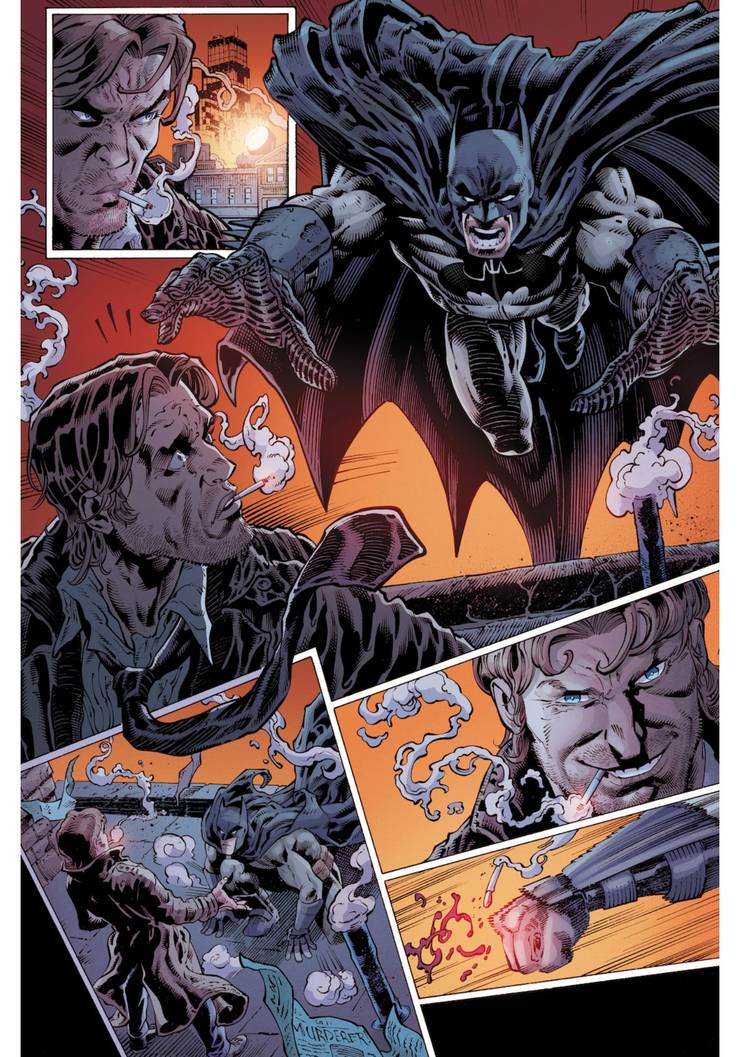 The Wolf Among Us trailer from 2013
For those of you new to the franchise or game, or nostalgic for the hit videogame, The Wolf Among Us was split over five episodes and released periodically between October 2013 and July 2014. The Wolf Among Us 2 serves as a sequel to the first game, but still a prequel to the comic series, and is expected to launch next year to coincide with the 20th anniversary of the first comic's release. Expect a trailer for The Wolf Among Us 2 soon, but for now check out the trailer for the original game, and an announcement trailer for the sequel from 2019.
Words: Graeme Small