Soundsphere's breakdown of all things Star Wars over the coming few years…
Following the huge investors' call over at the house of Mouse, Star Wars fans are (mostly) celebrating. Mandalorian has been a huge success, and most future projects seem to be following in its footsteps.
At the investors' call, Disney announced a huge list of projects at all their studios, but Lucasfilm is where the hope shines from the most, in nerf herders' mass opinion at least.
You might need to review some Star Wars comic books for these new projects. If your collection is still lacking, you can buy and find more at Toynk. It'll be a new Star Wars season to look forward to and while you're waiting, reading some classic Star Wars comics wouldn't be a bad idea.
The Bad Batch: February 2021?
Originally conceived by George Lucas, the Clone Wars spinoff is set to explore the team first introduced in the aforementioned animated series as mercenaries. Familiar troopers Cody and Rex remind fans this is more of a sequel to 'The Clone Wars', with the official tagline being, "Captain Rex and the Bad Batch must infiltrate an enemy base on Anaxes." Be sure not to miss this one!
The Book of Boba Fett: December 2021
The Book of Boba Fett wasn't actually announced at the press announcements, but rather confirmed in a post credit scene at the end of Mandalorian season 2's finale. Boba has taken over Bib Fortuna and is seemingly now running the criminal empire formally maintained by Jabba the Hutt, and sits upon the throne in what was formerly called 'Jabba's Palace. Little is known about the series as yet, but it has been confirmed to be a series by Lucasfilm and has a starting air date of "December 2021". 'The Book of Boba Fett' will have Boba Fett reprised by Temuera Morrison, the actor who played Jango Fett and the clone troopers in the prequel trilogy, the voice of Boba Fett in the later revised editions of the original trilogy and more recently as Boba Fett in The Mandalorian's second season. 'The Book of Boba Fett' takes place after Mandalorian season 2.
Visions: 2021
Very little is known about 'Star Wars: Visions', but we do know it's an anthology series set throughout the Star Wars universe. Some episodes may be set during Return of the Jedi, for example, while others may be set during the Phantom Menace or The Mandalorian. The series is set to debut in 2021 and will feature the talents of the "world's best anime creators".
The Mandalorian season 3: December 2021?
The Mandalorian season one first aired on the 12th of November 2019 (in America, Brits were left waiting until Disney Plus launched in the UK), and season 2 on the 30th of November 2020. A thinking person would assume season three would start around the same time in 2021 – but 2020 has sadly not been an ordinary year. We know a third season is coming, and it's been hinted at by Lucasfilm staff that there will be a "two to three month delay", with another source confirming it'll air "after 'The Book of Boba Fett'". So, we'd put our money on February, but official sources do indicate a December 2021 release.  Details are few and far between, but we do know Giancarlo Esposito (Moff Gideon) has a significantly bigger role in the third season. If you haven't seen Mandalorian yet, it's all on Disney Plus now!
Kenobi: 2022
The 'Kenobi' series was announced at D23 2019 by Kathleen Kennedy and Ewan McGregor, but this month further details have come to light. Deborah Chow is directing all episodes, and Hayden Christensen is reprising his role as Anakin Skywalker/Darth Vader in some capacity. Fans have been eager for McGregor to return to the robes since he left Star Wars largely with 2005's Revenge of the Sith, with increasing pressure finding its way though the fandom as McGregor recorded new lines as Obi Wan Kenobi for the sequel trilogy. 'Kenobi' is set between 'Revenge of the Sith' and 'A New Hope', so we are likely to see a younger Luke Skywalker in some form. The novel 'Kenobi', by John Jackson Miller, may be of interest to eager fans. The book is no longer canon, having been released mere months after the Disney-Lucasfilm purchase was announced. That said, expect much of the book to be utilised. We would not expect "Old Ben" to stay on Tattoine, however, and we would hope to see appearances of Maul, Ahsoka, Bail Organa, Qui-Gon Jinn, Yoda, "Uncle Owen and Aunt Beru", Bo-Katan, Boba Fett, Commander Cody and maybe even Asajj Ventress.
Andor: 2022
Andor, a prequel series to 2016's Rogue One, started filming in November 2020 and will consist of twelve episodes. Diego Lunda is reprising his role as Cassian Andor from Rogue One, with Alan Tudyk set to again portray fan favourite and hilarious droid K-2SO. Also returning to the franchise is Genevieve O'Reilly as Mon Mothma, the role she played in mostly deleted scenes in 2005's Revenge of the Sith, as well as 2016's Rogue One and voiceover work for Rebels in 2017. We would expect the final episode to lead directly into Rogue One, and possibly run alongside it briefly in Rogue One's style.
Ahsoka Tano: 2022
Having recently debuted in live action in season 2 of 'The Mandalorian', the upcoming Ahsoka series is expected to follow in 2022 according to Dave Filoni. Assuming the Mando episode serves as a backdoor pilot, we would expect to finally see a live action Grant Admiral Thrawn – a villain beloved by fans since his first appearance in the 1991 novel 'Heir to the Empire'. Thrawn is first mentioned in live action, in a throwaway line by Ahsoka, during the thirteenth chapter of 'The Mandalorian', with fans presuming he survived the events of Rebels and will finally be showcased in a post-RotJ setting, as originally intended by Timothy Zahn in his 'Thrawn Trilogy'. Ahsoka looks incredible on the silver screen, having donned an animated look in both 'The Clone Wars' and its follow-up 'Rebels.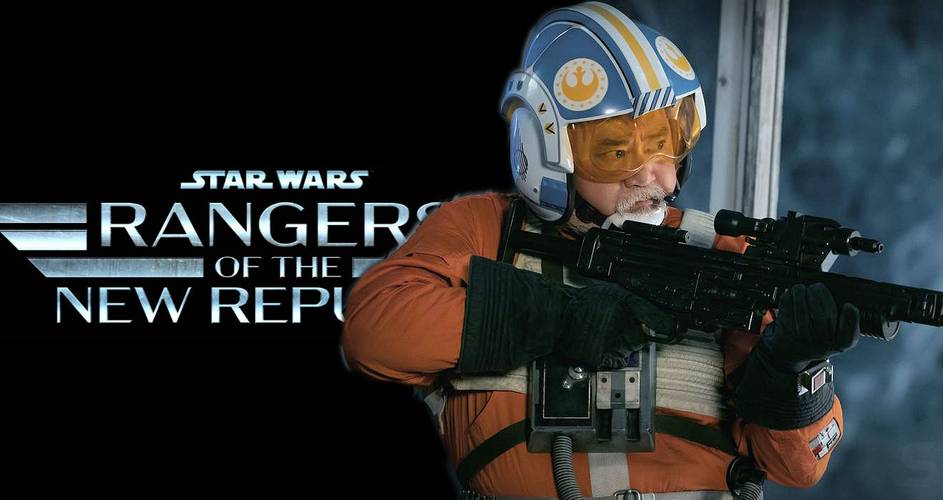 Rangers of the New Republic: 2022?
We may have already seen the debut of these rangers in Mandalorian's second season. Of the many attributes the old expanded universe and the new Star Wars canon have in common, the notion of a "New Republic" struggling through the universe hunting down remnants of the old Empire is a shared setting. As seen in the Thrawn Trilogy and Dark Empire, the war waged on against resisting Imperial forces long after the Palpatine's demise in Return of the Jedi. Similarly in Mandalorian we have seen two X-Wing fighters tracking villains down resulting in a confrontation with Din Djarin, and Mando himself taking on countless "Imps" during his adventures with "The Child" Grogu. This series, again overseen by Jon Favreau and Dave Filoni, could be the bridge that allows The Mandalorian's remaining Imperial fleet to meet comfortably with the "First Order" of 'The Force Awakens'. X-wing pilots Carson Teva and Trapper Wolf would make for excellent characters in this new series, with Gina Carano's Cara Dune, as a Marshal of the New Republic, potentially fitting in very nicely.
Lando: 2022?
2018's 'Solo: A Star Wars Story' sadly tanked at the box office, but nevertheless proved a hit with fans. Many hoped to see a sequel, after a further two films were teased but ultimately canned, but a Lando series may well take fans forward with the setting. Starring Donald Glover again as the younger Lando Calrissian, the series is set to be based during or around the Solo outing. Given the villains of Solo were the Crimson Dawn, and Maul being revealed near the climax as the criminal organisation's leader, we would expect the villains of 'Lando' to be the Crimson Dawn with Maul appearing as the 'big bad. Hopefully the series can find room for Alden Ehrenreich as Han Solo, or maybe even Billy Dee Williams to bookend the series.
Super secret epic crossover: Christmas 2022?
Nothing has been announced yet, but rumours and announcements point to something big happening soon. Mandalorian, Boba Fett, Ahsoka and Rangers of the New Republic look likely to crossover into a feature length special, of sorts, sometime soon. In the Rebels epilogue, Ahsoka was flanked by two X-Wings, which could be a further clue. So far, all we know for certain is 'Rangers of the New Republic' will connect with the other shows to form a "a climactic story event", according to Jon Favreau. This could be a feature length movie, or it could be an 'Arrowverse'-style crossover, or even simply a single episode of 'Rangers' that brings in cast from the other shows. The four words uttered by Favreau have fans running wild with speculation, but even the naysayers will agree that something is happening. A grand crossover-finale would certainly provide closure for an intensive era of Star Wars lore.

The Acolyte: 2023?
"'The Acolyte' is a mystery-thriller that will take viewers into a galaxy of shadowy secrets and emerging dark-side powers in the final days of the High Republic era", states the official blurb. Readers of Soundsphere magazine will recall an article we ran an article (here) revealing 'Project Luminous' to actually be a slate of media set during the 'High Republic' era. The first books and comics set during this new era are due to release in early 2021, so little is yet known about the era other than it's set roughly four hundred years before the original trilogy. The Acolyte is set in the "final days" of the High Republic, with showrunner Leslye Headland at the reins. Headland is mostly known for her work as c0-creator and showrunner of Netflix original 'Russian Doll'. Rumours are rife that we may well finally see Darth Plagueis on screen.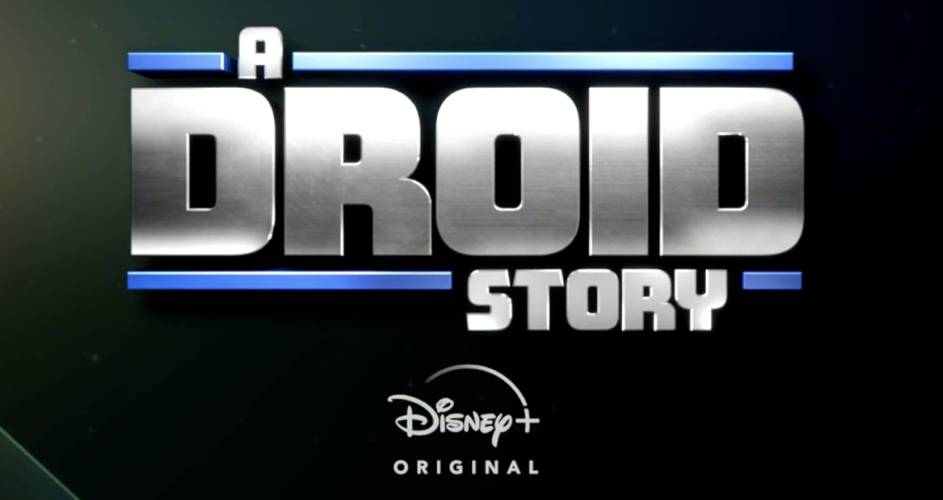 A Droid Story: December 2023?
No date has yet been revealed for the animated feature-length film 'A Droid Story', but we suspect it'll arrive on Disney Plus in time for Christmas – the year of which is uncertain but 2023 seems like a safe bet, with 2022 being almost polluted by Star Wars content. Christmas 2023 will see the cinematic release of Star Wars: Rogue Squadron, so a light-hearted Star Wars feature to be enjoyed at home around the same time could enthuse fans to see the movie, and potentially even tie in. The film is set to follow on from the footsteps delicately placed in the sand by the 1985 animated series 'Droids', but for a modern audience and perhaps, a setting of the New Republic (post-RotJ) era.
Rogue Squadron: Christmas 2023
Hot off the heels of 2017's 'Wonder Woman', 2020's 'Wonder Woman 1984' and 2022's 'Cleopatra', celebrated director Patty Jenkins is set to direct Star Wars: Rogue Squadron. This will give fans a break of the annual cinematic Star Wars movie, with the most recent entry 'Rise of Skywalker' of 2019 being the last for three years. Little is known about Rogue Squadron to date, and we wouldn't expect many details to surface until Patty Jenkins is finished with rival studio and distribution company Atlas Entertainment and Warner Bros.
Untitled Taika Waititi "feature": 2024+
https://twitter.com/starwars/status/1337178072034918401?ref_src=twsrc%5Etfw%7Ctwcamp%5Etweetembed%7Ctwterm%5E1337178072034918401%7Ctwgr%5E%7Ctwcon%5Es1_&ref_url=https%3A%2F%2Fuk.movies.yahoo.com%2Fall-the-disney-investor-star-wars-announcements-102125836.html
Next to nothing is known about Waititi's Star Wars upcoming movie, other than it is in the works thanks to a tweet by the official Star Wars twitter account. Fans of 'Thor: Ragnarok' will hope for a familiar vibe, but we just hope it is still on the cards. With Rogue Squadron being the next Star Wars movie to hit cinemas, a Taika Waititi-helmed flick has to come in at least 2024.
Rian Johnson "trilogy": ????
While Rian Johnson's new trilogy hasn't been cancelled yet, unlike the trilogy planned for 'Game of Thones' creators David Benioff and D.B. Weiss which was cancelled, meaning perhaps a Rian Johnson trilogy or even a single film could still be in the works. Fans seem fairly split on Johnson's 2017 'The Last Jedi', with some hating the entry and others adoring it. Lucasfilm were reportedly very impressed with Johnson's script and final product, but J.J. Abrams was quick to retcon some of the controversial changes Rian Johnson made to the trilogy for the third instalment. Most fans will agree the cinematography is beautiful, controversial plot points aside, The Last Jedi is simply stunning to watch. Fan backlash though, could have destroyed his trilogy before it started, with Lucasfilm and Disney remaining silent about the previously planned trilogy since 2017.
Words: Graeme Small