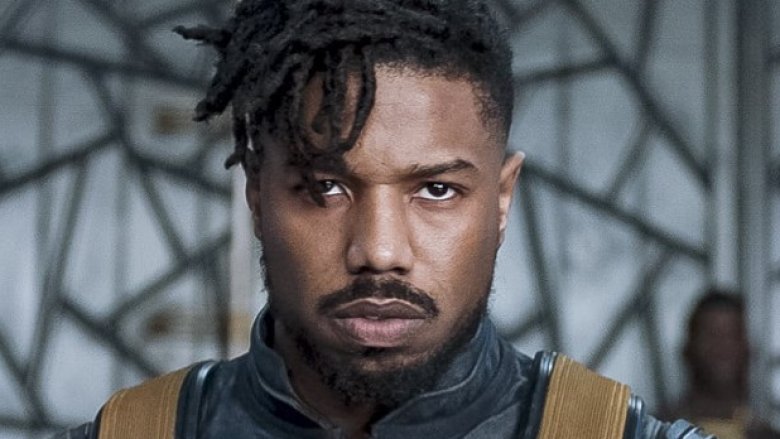 Michael B. Jordan is no stranger to comic book movies, the actor and producer voiced Cyborg in the animated 2013 DC movie Justice League: The Flashpoint Paradox, the Human Torch in 2015's Marvel 'legacy' (non-MCU) movie Fantastic Four and more recently played Killmonger in Black Panther. Jordan is also presently recording voice work as Killmonger for Marvel Studio's animated series What If…? for Disney Plus, slated for release next year. Jordan recently announced that he's attached to Warner Bros' upcoming Static Shock movie, based on the Milestone Media / DC Comics character and comic series. Jordan was long rumoured to be in the running to play a rebooted Superman.
Not much is known about the future project, which is expected to enter production next year, other than it's the first of several planned projects under the Milestone Media banner. Back in August, "animated and live action tv series and films were teased"  in a panel at DC Fandome, featuring writer and journalist Marc Bernardin, DC top brass Jim Lee, Milestone producer Reggie Hudlin, Milestone co-founder Denys Cowan and voice talent extraordinaire Phil LaMarr. Our coverage of the panel can be found here.
Michael B. Jordan has come to the Static Shock movie, not as an actor as he is best known for, but as a producer. Jordan's production company, Outlier Society Productions, has produced many projects that have also starred Michael B. Jordan, so it's safe to assume the accomplished actor will likely star in Static Shock in some capacity, although no official word has been given to any casting efforts as yet. Static is traditionally a teenage character, so I would expect Jordan to star in a supporting role.
"I'm proud to be a part of building a new universe centered around Black superheroes; our community deserves that" – Michael B. Jordan speaking to The Hollywood Reporter
Outlier Society Productions has produced 2019's Just Mercy (starring Jordan with Jamie Foxx), 2018's Fahrenheit 451 (Jordan with Michael Shannon) and the sci-fi/drama series Raising Dion (Jason Ritter, Alisha Wainwright, Ja'Siah Young), with a sizeable body of work in pre- and post-production, including Without Remorse, Methuselah and Journal for Jordan. Michael B. Jordan's experience on comic book movies will certainly lend him favour with WB and DC Comics as the project creeps closer and closer to reality.
The project is part of a greater effort by DC and Warner Media to rejuvenate the Milestone Media brand and characters, with a new partnership between DC and Milestone announced in August's Fandome event. Outside of comics, Static was the star of his own animated series, 'Static Shock', and guest starred in an episode of Justice League Unlimited and throughout Young Justice.
Static was created by Duane McDuffie who sadly passed away at the tender age of 49, due to complications following routine heart surgery. McDuffie is best known for his work in animated television and film, as well as writing extensively for both DC and Marvel, co-founding Milestone Media and creating Milestone's flagship characters, Static and Icon. McDuffie's television and film credits include 2002's 'What's New, Scooby-Doo?', Teen Titans, Static Shock, Justice League, Ben 10, Justice League: Crisis on Two Earths, All-Star Superman and Justice League: Doom. McDuffie worked with Milestone and DC Comics until his death in 2011.