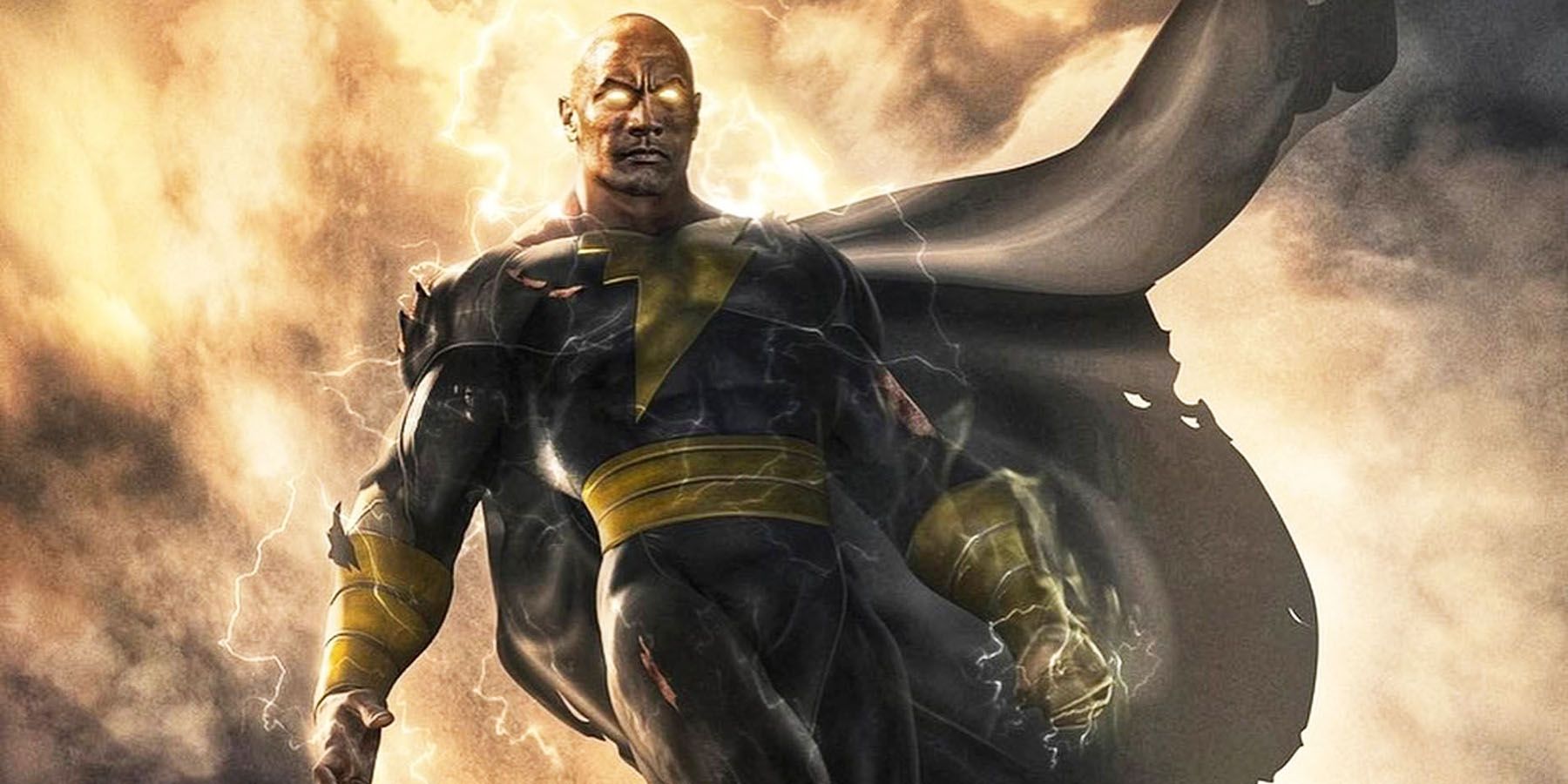 'Black Adam' has been in development hell for quite some time, with Dwayne Johnson attached to the role and producing the movie for over a decade, but officially cast in 2014. Finally, though, in 2017 pre-production for Black Adam was underway. Initially announced to appear in 'Shazam!', the character was reduced to a fleeting cameo and tease, with no involvement from Johnson. It was reported later in 2017, that Black Adam would be introduced in 'The Suicide Squad' (then Suicide Squad 2) before featuring in his own solo film. In November of 2019, Dwayne Johnson announced the 22nd of December as the release date, and confirmed the movie would include the Justice Society of America.
At DC Fandome, the former WWE star gave a heartfelt retelling how how long and hard he has worked to get this movie made, and shared his love and admiration for the character. Cinematography was due to take place last month, but due to the Covid-19 pandemic, has yet to start. Filming has been reportedly pushed back until 2021, according to GWW. That said, Jim Lee has been hard at work, illustrating Black Adam in The Rock's image for the big reveal. Animators have worked hard to develop two teasers to show, with Johnson narrating both.
The first video from Fandome shows Black Adam narrating his own origin, while the second reveals Hawkman, Doctor Fate, Atom Smasher and Cyclone will join the Justice Society of America. The panel was co-hosted by Noah Centineo, who has been cast as Atom Smasher. Given the look and feel of the teasers, it looks certain this will be much better than the last time Johnson played an Egyptian demigod.
Given we already have a form of the JSA in Stargirl (read more on that here), it will be interesting to see how the relatively obscure team will differ from their television iterations. Although not announced, Shazam, or at least, the wizard, is expected to also feature in the film given the nature of Black Adam's origin and power. It does appear as though Black Adam will be portrayed as an antihero rather than your typical hero or villain, and more in line with modern DC Comics. There is certainly room for the old 'Captain Marvel family' in this flick, depending how closely tied to the extended universe the film and characters will be.
Black Adam is due to be in cinemas, as far as we know, December 22 of next year. This date is very likely to change, due to production being pushed back.