As YA dystopian film adaptions trundle relentlessly on with the likes of 'Divergent' and 'The Maze Runner' jumping on the train that the Hunger Games franchise set in motion with its first film back in 2012, it seems like we're set for a number of sequels and long running franchises in the coming years, so we may as well get used to it. In the case of this one, the best known and the frontrunner, there was definitely an improvement between the lacklustre opener and the second film, which had vigour and excitement that the first did not have though it was also not without its flaws. As a result a trepidatious optimism crept in before the release of the third in the series, which despite adhering to the recent trait of dividing the final story in to two films looked promising and set to feature more very strong acting from Jennifer Lawrence and its generally stellar supporting cast, featuring old hands Philip Seymour Hoffman, Woody Harrelson and Elizabeth Banks and welcoming Julianne Moore to its ranks. It simply remained to be seen whether it could live up to the new expectations.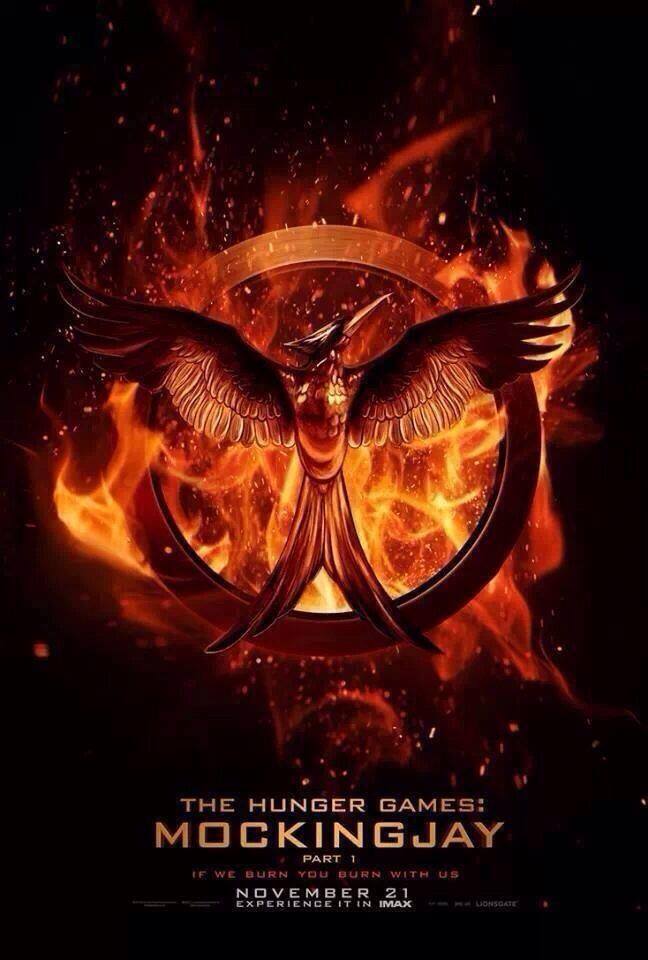 [like_to_read][/like_to_read]
And to an extent it does. Happily, the film builds on the explosive second flick to become more of a political examination of the events in Panem, the country born out of the remnants of the USA, with uprisings and riots beginning to challenge the status quo after Katniss and co's show of defiance. It looks at the logistics of leading a rebellion and does a good job of balancing emotion with the nuts and bolts of running a revolution, from filming convincing propaganda videos to skirmishes with the Capitol airforce it shows us that for an uprising to even have a chance of succeeding, it must be ordered.
Julianne Moore's performance as President Coin is nice and enigmatic, seeming like the president Panem would want to have while taking care to be a difficult woman to read, so it remains to be seen what her true intentions are. Philip Seymour Hoffman also puts in a great performance in his role as Plutarch Heavensbee, the head Gamemaker turned rebel leader who you learn more about over the course of this film, and get to see another side of. It also has an added resonance as Hoffman's final completed film, with director Steven Lawrence dedicating it to him in a nice touch.
The weakness of the film comes again in the love triangle between Jennifer Lawrence's otherwise engaging Katniss, Josh Hutcherson's Peeta and Liam Hemsworth's Gale. These scenes detract from the overall power of the movie somewhat and are simply not as interesting as we will the narrative to return to exploring the political machinations of both sides. Indeed Hutcherson, whose role in this film is reduced in comparison to the previous two, never quite seems on form whenever he is on screen, giving a performance that barely moves beyond lock-jawed stoicism when better actors could convey more. Hemsworth is a perfectly respectable Gale and he excels in one particular scene where he can show his true range, but one wonders whether he could be given more to do.
For all its good qualities, it's also evident that this film is entirely setup for the final entry in the series, and there are moments where you get that sense simply because it seems to be drawing itself out just to reach feature length. While it does definitely have its good points, the pacing issues and the moments where you're taken out of the action to be reintroduced to the completely uninteresting love triangle storyline are hard to ignore. Regardless of this though, what director Francis Lawrence has managed to do with the past two films is to inject some life in to the franchise, making two films that attempt to explore darker and deeper themes than a first film that just felt awfully superficial. Bolstered by a cast full of very good actors and a leading lady in Lawrence who knows how to carry a scene, it makes for enjoyable and sometimes thoughtful fare that continues to titillate without amazing, but keep us going and waiting for the next and final installment.
To see when the film is showing click here