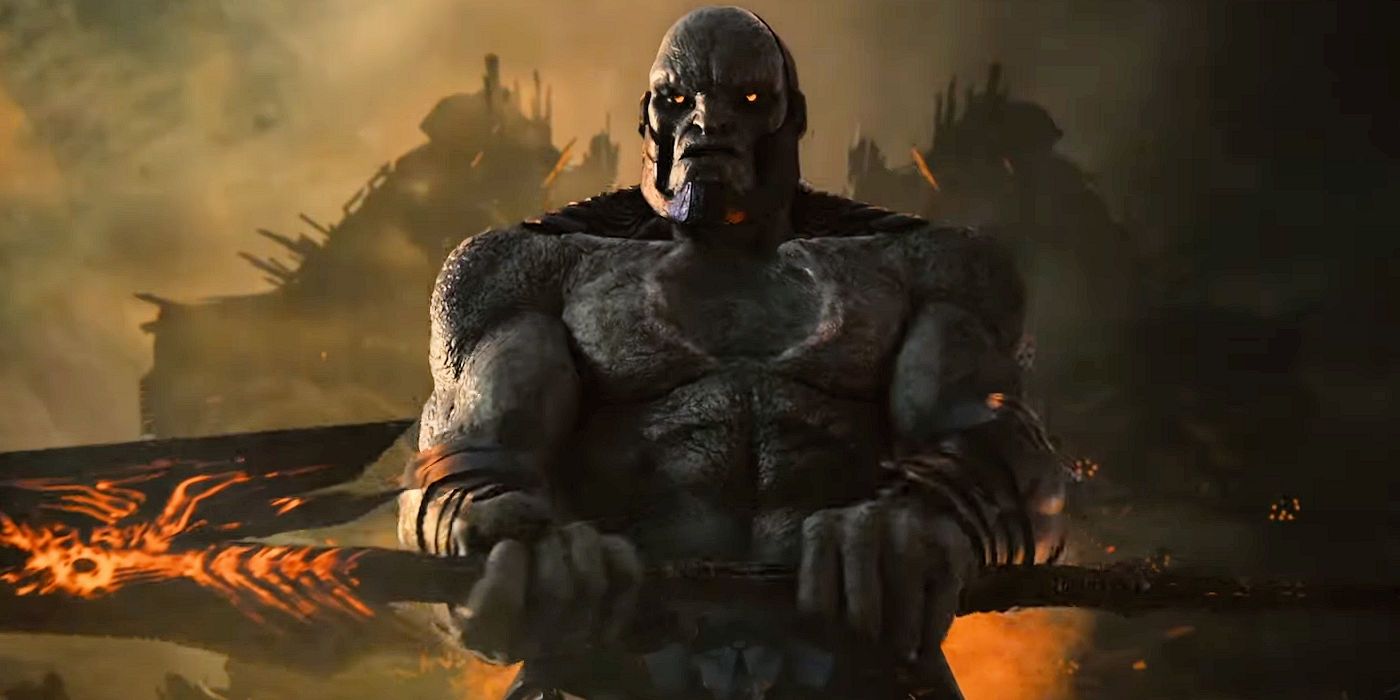 Zack Snyder's Justice League has had a very rocky start, but through fan campaigns and perseverance, we are finally getting it next year. Snyder revealed his vision will be released in America exclusively on HBO Max (most likely Sky over here, much like other HBO products) and will be a four part episodic epic, combining each hour into one 'package' for fans eager to digest the movie in one sitting.
Towards the tail-end of the original production, WB execs reportedly fell out with Snyder over creative differences, and with the tragic suicide of their daughter, Autumn Snyder at just twenty years old, both Zack and his wife and producer Deborah Snyder stepped down late into development and WB brought in Joss Whedon to "finish" the movie.
Whedon's end product was met with negative reception, both critically and financially, and the entire DCEUs slate was given a shakeup. Fans were told they would be unlikely to receive any more Justice League movies, Ben Affleck stepped aside as Batman, Henry Cavill continued to tease Superman appearances in future films, but was reportedly dropped and failed to reprise the role as the character in that cameo in 'Shazam!'. The future looked bleak for fans of Zack Snyder's 'DCEU'.
Zack Snyder's DC movies have been divisive amongst fans, with Snyder stating himself that WB execs interfered with his vision for 'Batman V Superman' resulting in the nonsensical plot points of the theatrical cut and negative reception. The 'extended cut' fared much better amongst fans, but the exclusively direct-to-home-video release gained little momentum and was left to relative obscurity, save for a legion of dedicated Snyder fans.
Once Snyder was removed from Justice League, WB execs and the 'Marvel's Avengers' director Joss Whedon practically remade the movie with extensive reshoots and rushed CGI. At least 40% of the movie was reshot by Whedon, meaning Whedon could claim co-director credit, and over two hours of footage cut completely. Most media outlets rejoiced, thinking Whedon would 'fix' the movie and universe and be the saving grace of the franchise, little expecting disturbing CGI and jarring footage. Ezra Miller vocally protested against a scene where he found his character, 'The Flash', laid atop of Gal Gadot's Wonder Woman, a scene that was meant to instil a sexual tension that was not required and felt very out of character and unnecessary. Ray Fisher, Cyborg, stated he was bullied on set and as a result for trying to defend himself, had the majority of his scenes cut from the final film. Fisher took to Twitter to hold nothing back in his relentless criticism of Joss Whedon, confidently accusing the director of "abusive, unprofessional, and completely unacceptable behaviour". While details of WB's investigation into Joss Whedon's alleged abuse remains to be seen, the director has been quietly dropped from writing and directing a 'Batgirl' movie in early stages of pre-production and is evidently no longer described by Warner Bros as the "show runner for the DCEU".
Joss Wheadon's on-set treatment of the cast and crew of Justice League was gross, abusive, unprofessional, and completely unacceptable.

He was enabled, in many ways, by Geoff Johns and Jon Berg.

Accountability>Entertainment

— Ray Fisher (@ray8fisher) July 1, 2020
#TheSnyderCut fan campaign gained momentum once Snyder and a few cast members told fans a "Snyder Cut" existed, and was met with heavy criticism. Many media outlets refused to believe a rough cut of Snyder's Justice League existed, but Snyder  was insistent.Rumours of both Affleck and Cavill returning flared up, despite a new Batman movie franchise starring Robert Pattinson heavy into production, and in May of this year, Snyder hosted a watch party with fans of 2013's 'Man of Steel'. During the stream, fans asked Snyder if he would ever release his cut, with Snyder saying he wished to ultimately release it properly one day, but it had crossed his mind to "leave a USB stick near a public toilet". By the end of the stream, however, Snyder surprised fans by introducing Cavill, who confirmed he would play Superman again, and formally announced 'Zack Snyder's Justice League', for HBO Max in 2021. Snyder has been dropping hints since, and has gone on record telling fans his vision would still be on the cutting room floor be it not for WB's new owners AT&T and the HBO Max streaming service.
At DC Fancome, Snyder answered a lot of fan questions and finally revealed that his cut would be made up of four episodes of one hour each, and after the finale's release be combined into a single package, giving viewers more choice on how to experience his true form of Justice League, without any studio interference.
The trailer gave a 'Watchmen' vibe, with Leonard Cohen's Hallelujah playing in absence of any sound effects. Not much detail was given in the trailer, but scenes shown in trailers for the 2017 version of the film, deleted by Whedon and/or WB execs, such as The Flash using the speedforce to break through a glass window with his finger, are expanded upon. The aforementioned scene, here presented from a different angle, shows Kiersey Clemons' Iris West in full, a character fans were eager to see in Justice League but sadly missed out on. Some alternative shots or backgrounds from Whedon's final cut are shown in the IMAX ratio and with original colours. Steppenwolf, the big bad from the 2017 version, is shown in a shot for shot lift from the Whedon cut albeit with finished CGI and no longer looks like a 'Playstation villain'. The Whedon cut of Justice League's Steppenwolf notably didn't have any teeth and looked far too jarring on screen with real actors, something Snyder has hopefully managed to fix in post production of his rough cut. We also see Superman in his black suit, the suit he wore to heal after his death in the 'Death of Superman' storyline in the comics. The highlight of 'The Snyder Cut' is definitely Darkseid, the DC equivalent to Marvel's Thanos and far more memorable and formidable. Both Darkseid and his Elite member and uncle, Steppenwolf, were created by Jack Kirby, the DC Comics and Marvel legend, and both were intended to be included in Justice League in 2017 to mark what would have been Kirby's 100th birthday. It will be interesting to see how voiceover artist and actor Ray Porter portrays the menacing New God.
It is interesting to note, too, that in the lead up to Snyder's original cut in 2017, the line "Unite the seven" was used heavily in marketing, then promptly dropped when Snyder left the project. Whedon's cut featured but six characters. At the end of this trailer, emphasis is placed on Ben Affleck's Batman's "He's never fought us… Not us united." A callback to the mysterious seventh Leaguer, perhaps? Snyder has already told us there was originally meant to be more Green Lantern appearances and General Swanwick, a reoccurring character throughout Snyder's DCEU films, portrayed by Harry Lennix, was indeed the Martian Manhunter. This lends a whole new take on the character in previous films, particularly Man of Steel.
Love Snyder or hate him, it will be interesting to see how his vision is presented with zero interference from studio executives. This cut of the film could very well make or break Snyder's career, but this short trailer shows much promise and fans eagerly await seeing the final film. It is a pleasant surprise to see WB embrace the title "The Snyder Cut" instead of the previously announced title, "Zack Snyder's Justice League". This movie is the product of fan outcry, and it's only right that WB acknowledge one of the biggest trends on Twitter, ever.
No dates have been given as yet, but Justice League: The Snyder Cut will premiere on HBO Max in America, in 2021.
Words: Graeme Small