It's official, Endgame wasn't the end! Last week at San Diego Comic Con, Godfather of the Marvel Cinematic Universe, Kevin Feige took to the stage to announce the next slate of interconnected movies and tv shows. Naturally, the roster of projects was met with huge excitement as well as slight scepticism on whether Marvel can really deliver another two years of quality superhero adventures. So today we're going to rank everything on Phase 4 based purely on excitement factor. (Note: This list is purely the author's opinion)
10: The Eternals
Starting off with what we're looking forward to but hardly counting down the day until its' November 2020 release is the relatively obscure 'Eternals'. Being a Marvel fan for over 15 years , even this writer doesn't know the first thing about this uber-powerful race of superhumans. Therefore it's hard to get excited about a bunch of characters we know next to nothing about…even if Angelina Jolie is among the main cast. Still here's hoping that whoever the Eternals are, they manage to become just as popular and synonymous with the universe as the Guardians of The Galaxy did back in 2014.
9: What If…?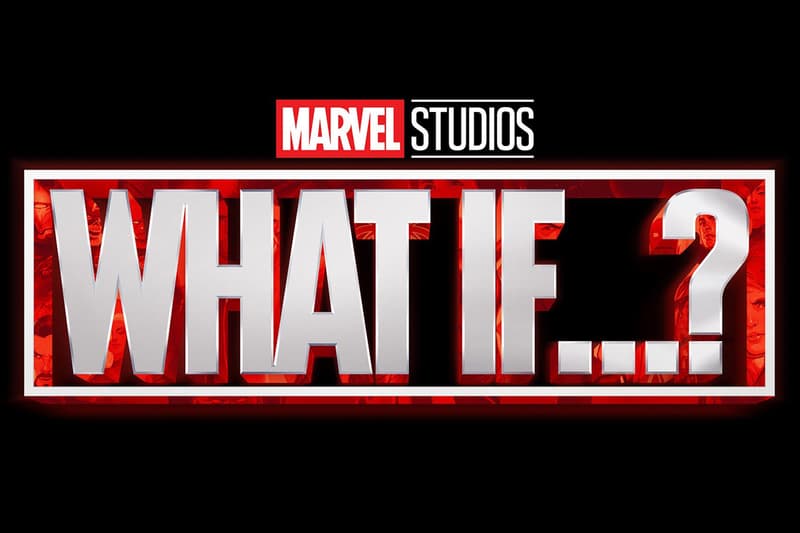 As a concept this one is very intriguing. An anthology tv series, each episode based around a different MCU event albeit with a certain twist. What would happen if Agent Carter had become Captain America? What if Thor HAD gone for the Head? What if Dark World had been memorable? The possibilities are endless! Only downside that holds back the excitement for this one is the fact that it's an animated project. Understandable considering the budget it'd need to be live action. Plus, who knows maybe Marvel's future is in the 2D realms?
8: The Falcon & The Winter Soldier
Probably the only thing on the current Phase 4 slate that seems to somewhat follow on from Endgame's finale. While it may not be the Captain America 4 continuation some of us were hoping for after old man Rogers passed on his shield, it's nevertheless an exciting one for all those Cap fans out there. Mostly though, we just can't wait to see the inevitable slap fight between the two protagonists over who gets to throw the famous red, white and blue frisbee.
7:Shang-Chi and the Legend of the Ten Rings
Similar to the Eternals, Shang-Chi is another obscure character from the Marvel vault and after the so-so Iron Fist Netflix show, another kung-Fu oriented hero may seem a little unwise to focus on. However that was Netflix this will be full on Marvel Studios. Already there is intrigue with the news that the villain of the film will be the Mandarin-so finally we can forget about the travesty of a version that was in Iron Man 3! That alone makes us cry "Bring on the martial arts!"
6: Black Widow
Long rumoured and even longer requested by fans, Scarlet Johansson will no longer have to share the limelight with her fellow Avengers come May 2020. While it may have been better if this origin movie had been placed a little earlier during phase 3 (when she was still alive) it's still better late than never. The only reason Widow isn't higher up the list is because anyone following the MCU and it's rumours has known about this one for a while…still it's nice to get confirmation.
5: Hawkeye
Just like his Budapest busting partner, Jeremy Renner's Hawkeye has frequently topped the polls on fans' most wanted solo movie. Unfortunately, those waiting for Clint to get his own film will have to wait a while longer for a movie as this will be a TV series. Nevertheless, after seeing his killing spree as Ronin in Endgame, 8+ hours more of that can only be a good thing.
4: Wanda-Vison/ Doctor Strange and The Multiverse of Madness
Many MCU fans have long complained over the lack of significant crossovers between TV and Movies. However that is all about to change with Wanda-Vision which will setup and coincide with Doctors Strange's upcoming sequel, centring on the multi-verse…the real one this time- not the made-up Mysterio version. Marvel has always been at it's best when it embraces the madcap and there's nothing weirder than a woman with physic powers falling in love with a robot and meeting a wizard with a goatee.
3: Thor Love and Thunder
It's funny how only a few years ago, prior to the release of Thor: Ragnarok, the God of Thunder was the least popular of the original Avenger line-up. Now Chris Hemsworth has been deemed worthy of being the first Marvel hero to be given a solo film AFTER his contractually obligated trilogy has finished. Given how fun Ragnarok was and the announcement that Natalie Portman will be returning to make the evolution from on-dimensional love interest, to literal goddess, there'll be a lot of Love and Thunder for this film in 2021.
2: Loki
Like Black Widow, Loki falls in the 'should have given them a movie before they were killed off' camp. Yet, a tv series based around, easily, the MCU's most popular villain is something one can't help but get excited for. Tom Hiddleston's Loki has become such a mainstay for Marvel fans that we'll always welcome him back no matter how many times he's 'killed'.
1: Blade
Before the MCU, before Sam Raimi's Spider-Man trilogy, before even the original X-Men movie…there was Blade. Not only Marvel's first black led superhero (sorry Black Panther), it was Marvel's first mainstream superhero movie period (Howard The Duck doesn't count). While some may be disappointed that Wesley Snipes won't be returning to play the Daywalker, there's no denying Mahershala Ali has the acting chops to carry this vampire-hunter reboot into a larger world of superheroes.
What do you think of the current slate of Marvel's Phase 4? Were there any films you wished were there? Any TV shows you'd rather were canned? Let us know in the comments below.