This isn't usually SPHERE's "bag" though we thought we would give a good ol' metal show a shot. After interviewing God Forbid earlier in the day inside the cosy Sheffield Academy and finding out that they were bloody lovely guys we were very eager to experience some fast paced and heavy thrash, and we got it.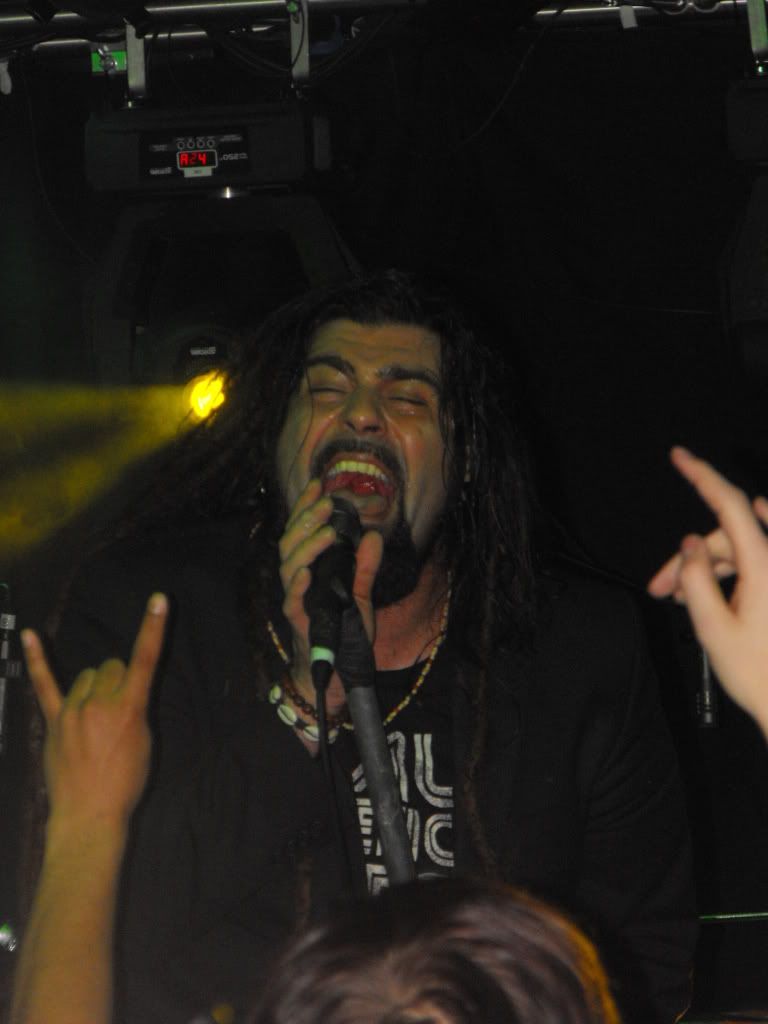 Colchester-based act Sanctorum start the evening off well. Their sound is tight and well received by the Northern crowd, there is no doubt that this group will appeal to the majority. They borrow the old-school style of Iron Maiden and mix in contemporary influences including Trivium and even a little Slipknot. It's refreshing to see but there is definitely room for growth. Having already played alongside the likes of My Ruin and Napalm Death they are most certainly on the right track.
***/5
Second act tonight are established Italian rap-metallers Exilia. With an incredibly fiery vocalist and some rock hard melodies they really enjoy being onstage. The great thing about this group is that they seem to be all about the crowd, they are constantly talking and trying to interact, it doesn't always work, though they do work very hard to create a mood. The nu-metal resurgence that is on the way could see this lot getting more attention over the next year, the sound should remind you slightly of Lacuna Coil, if they were having a punch-up with Guano Apes. We don't think that this will blow your mind but you will certainly be able to go nuts to this in a pit, or in your living room, and in the end isn't that what matters to every metal fan?
***/5
And so, to the main support, New Jersey natives God Forbid. These lads are very loud, very proud and totally metal, they bring melodic vocals, ripping chords and blistering drums geared toward making your ears bleed. Their unrelenting material beats at you in the most wonderful way. You can really get carried away with this stuff even if you are not a heavy music fan, so long as you are willing to experience it live. If you are unfamiliar, it's a mix of 36 Crazyfists and Lamb Of God. There is real emotion and drive behind this, and standout tracks like 'Walk Alone' work very well at getting the crowd moving. One thing is for sure, in our minds, God Forbid are very much a "live and in colour" band, they are better in-front of a crowd than they are on disk. Another standout tonight is the anthemic 'To The Fallen Heroes' which is a dedication to the late great Dimebag Darrell. The lyrics in this are positive, and the delivery is powerful. The band put on a good showing tonight serving to justify the buzz they are creating on an international level. They also announced that they will be playing Download Festival.
****/5
Now, we also had extra incentive to enjoy this night because Ill Nino were headlining. Now we will never forget nu-metal, and we do enjoy a good rock out on the odd occasion so we knew that this would serve us well. As the band launch into "classics" including 'God Save Us', 'How Can I Live?' and 'I Am Loco' SPHERE is transported back a few years and it's awesome. The desire within the group is still there, and despite recently leaving their label Cement Shoes Records, so is the passion. The members have so much to offer with their blend of latin music and hard rock influence. The core fans in attendance jump on command and lap up the catchy guitar lines and cultured drumming. There is a real sense, even in this tiny venue, that those who have dismissed Ill Nino over the years really got it wrong. May this lot (and come Download, Limp Bizkit) bring back nu-metal for a little while at least, we want to bounce in the mosh pit – yeah, we said it.
****/5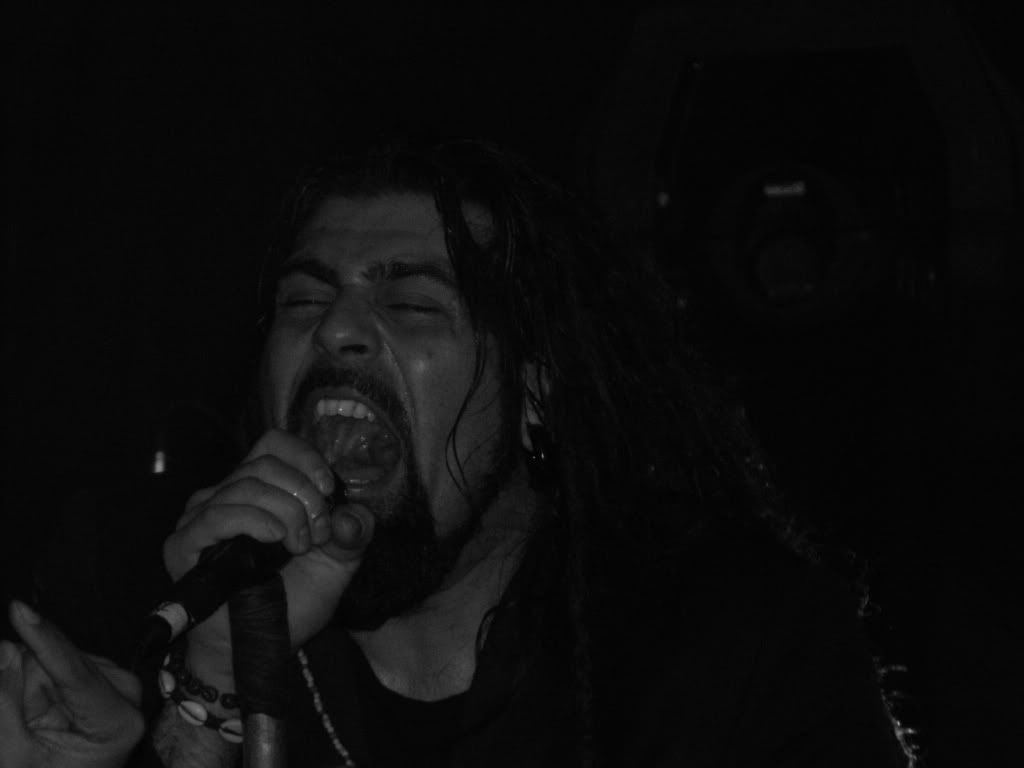 Check out:
Sanctorum
Exilia
God Forbid
Ill Nino
Listen to the SPHERE and Beatrap Podcast with God Forbid HERE soon.

* All pics by Craig Slaney