The peaks and troughs of Michael Keaton's career have definitely been pronounced, with highs of 'Batman' and 'Beetlejuice' and lows like the awful 'White Noise' and the equally abominable 'Herbie: Fully Loaded', both of which were at least bankable, of which the same cannot be said of the dreadful 'First Daughter'. Luckily his talent has always been there, and when director Alejandro Iñárritu came along with the offer of this film as the perfect way to unlock that talent once again. While it has definitely done that and Keaton is fully deserving of his first ever Academy Award nomination, sadly 'Birdman' is not quite as brilliant as I wanted it to be, and instead comes across as an interesting but flawed film that does far too much naval gazing to work as a whole, but excels in small vignettes that are laced with humour.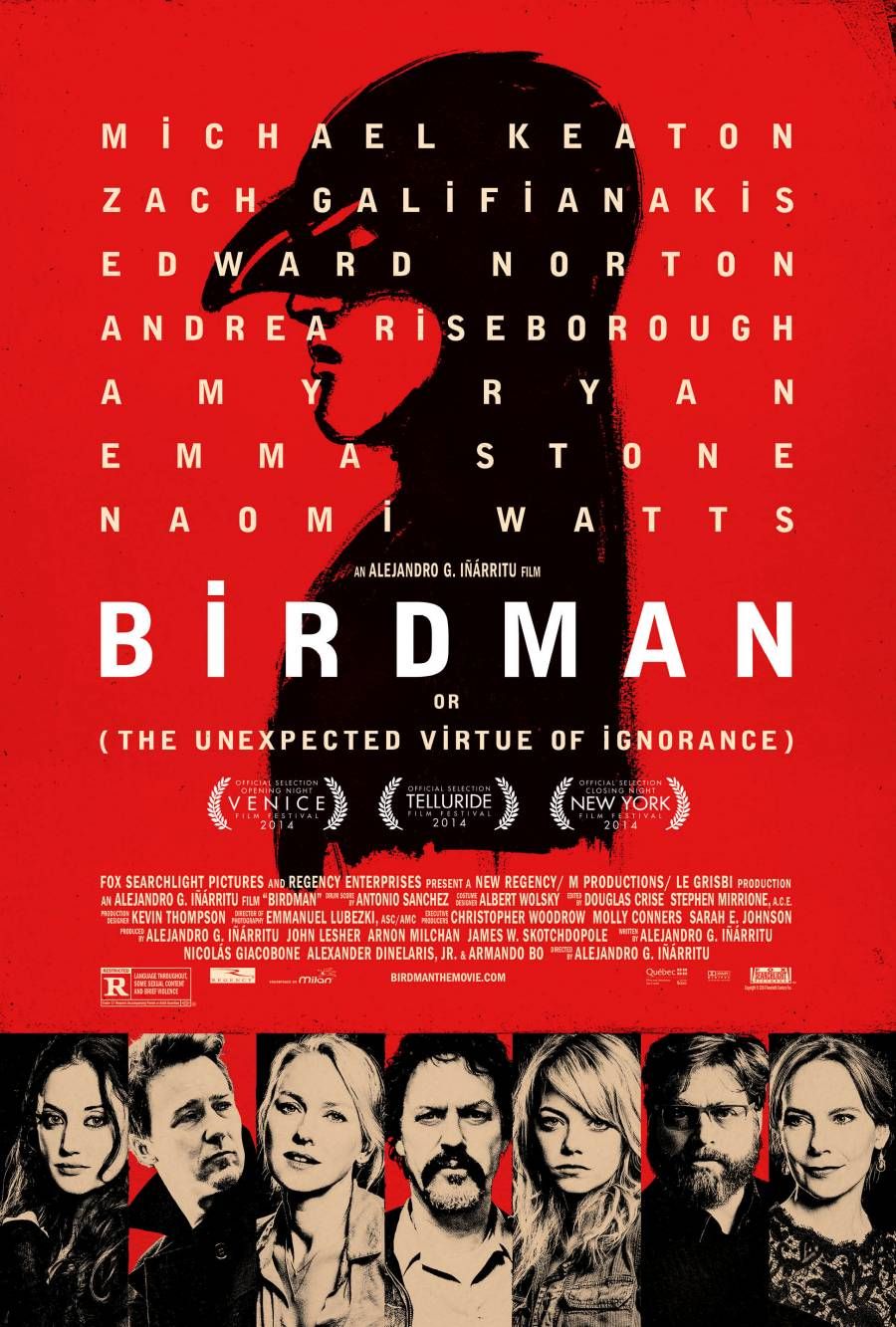 [like_to_read][/like_to_read]
The strange thing about 'Birdman' is that it has all the ingredients to be a definite classic and stand out as one of the best films of recent years. With a cast that features a revitalised Keaton as well as Edward Norton, Naomi Watts, Zach Galifianakis and Andrea Riseborough and an intriguing, amusing and interesting plot one would assume the creativity and sharp humour would mesh together to make something that was truly brilliant but sadly what we get instead is sparks of inspiration amid a sea of pretentious, self-loving and often a little annoying twaddle that bogs the film down and doesn't allow it to go beyond being something with a lot of potential that only really fulfils a fraction of it.
Director Iñárritu and cinematographer Emmanuel Lubezki work together to utilise the camerawork so as to give the impression of the film being one continuous take, and this is an interesting if perfunctory dynamic that does add to the stylistic quality of the film but takes away from the narrative, which itself could do with trimmings and more focus so it doesn't feel like a disjointed set of vignettes that sometimes work and sometimes don't. Indeed, the bits where Iñárritu decides to wax lyrical about the nature of art and the value of certain things over others is where he becomes tiresome, which is a shame as both Keaton and Norton, who regularly deliver the lines are on electric form. Sadly, 'Birdman' is a case of a film where the performances completely outdo the film itself, which gets bogged down in its contrivances and its desire to say 'something', all of which feels a little too artificial when compared to, say, Richard Linklater's much more natural approach at tapping in to philosophy in his films, where you feel none of the sense of contrivance and a lot more sincerity. 'Birdman' continues Iñárritu's record of having been nominated in a category at the Academy Awards for every film he has made, but to my mind his deficiencies can be seen in his previous work, films like 'Babel' becoming far too self-absorbed to be interesting. Alas, this film represents another missed opportunity for greatness.
To see when the film is showing click here